Photograms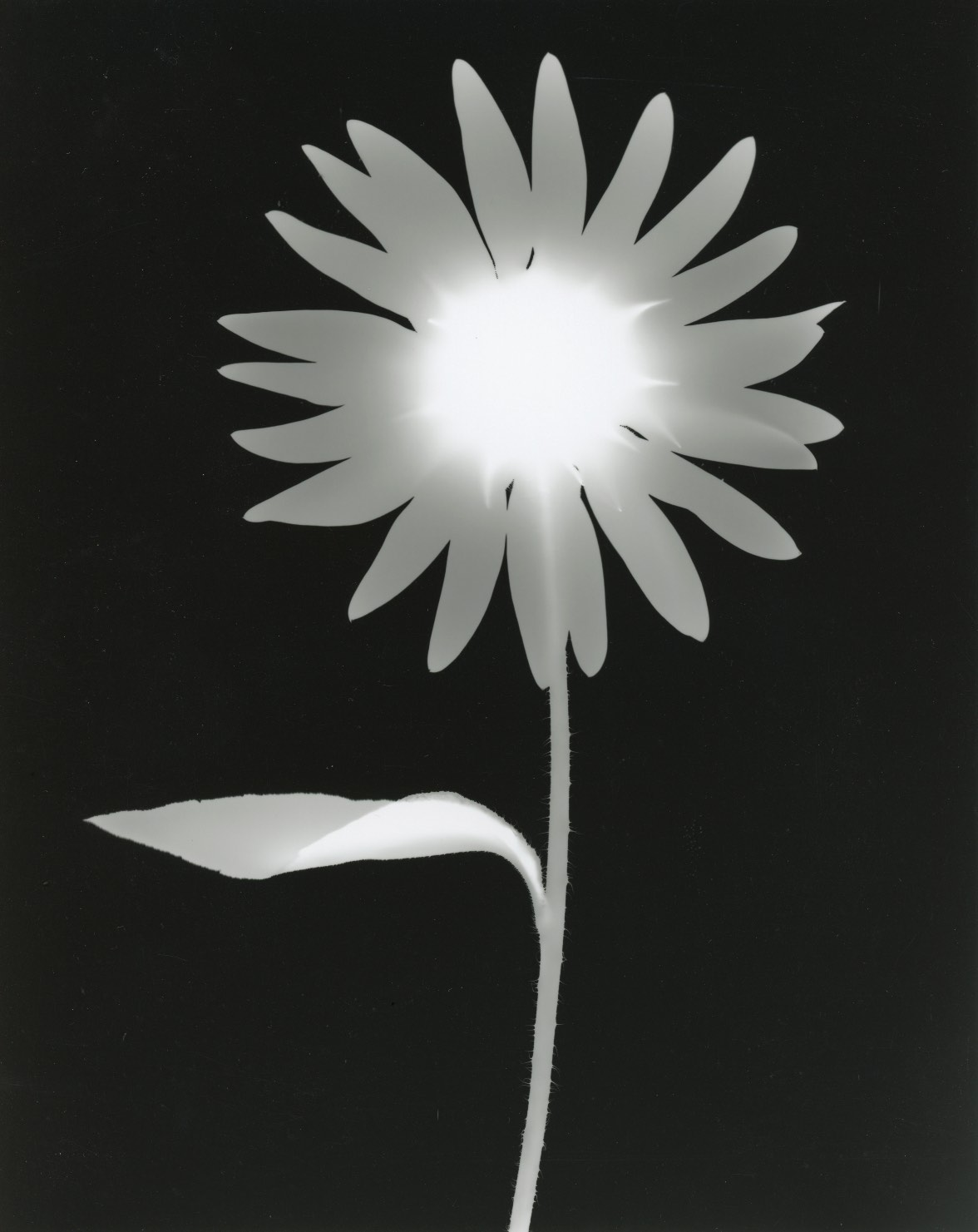 Sunflower




Photograms are images made in the darkroom without the use of a camera. Objects—in these examples, plants and tree parts—are placed on light-sensitive silver-based photo paper. (To see in the dark, I use a red safelight, which has no effect on the paper, which is then exposed to a short burst of white light.)



If the object is thick (such as a stem or an opaque leaf), no light reaches the paper, rendering a striking white design. Areas that are exposed to direct light turn black. In-between thicknesses render shades of gray.
The exposed paper is then placed in a tray of developer, then fixed for permanence.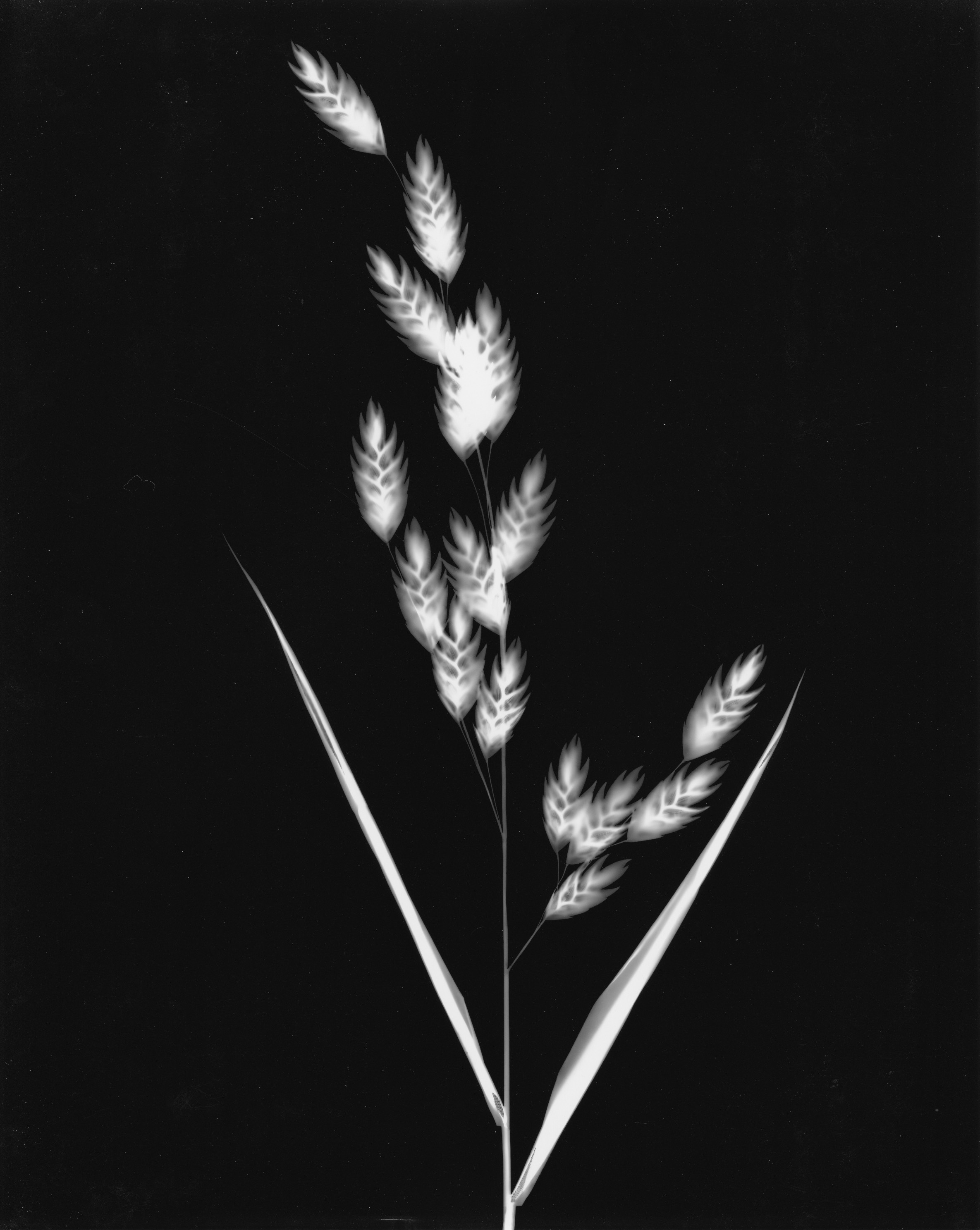 Oat grass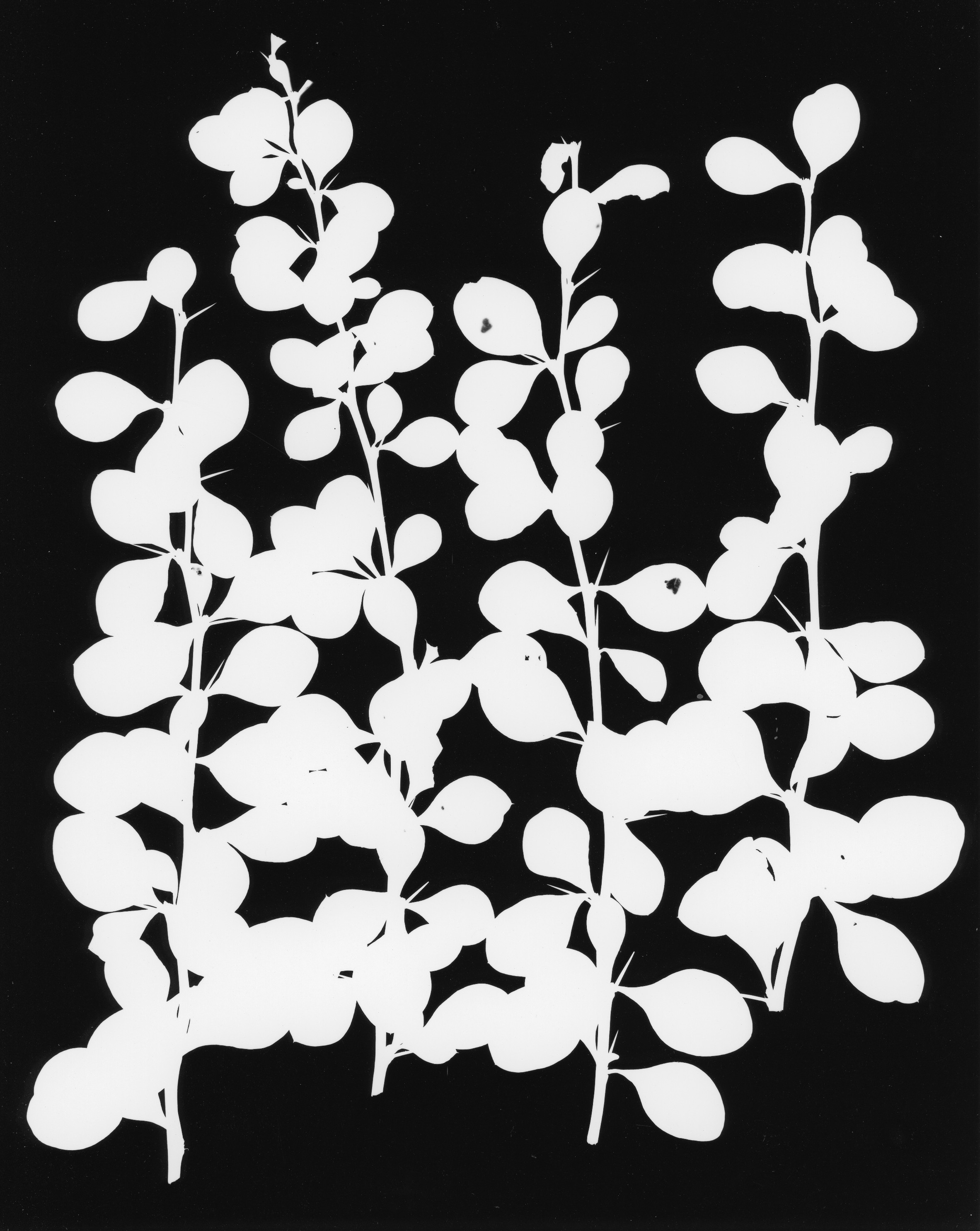 Barberry
Oat grass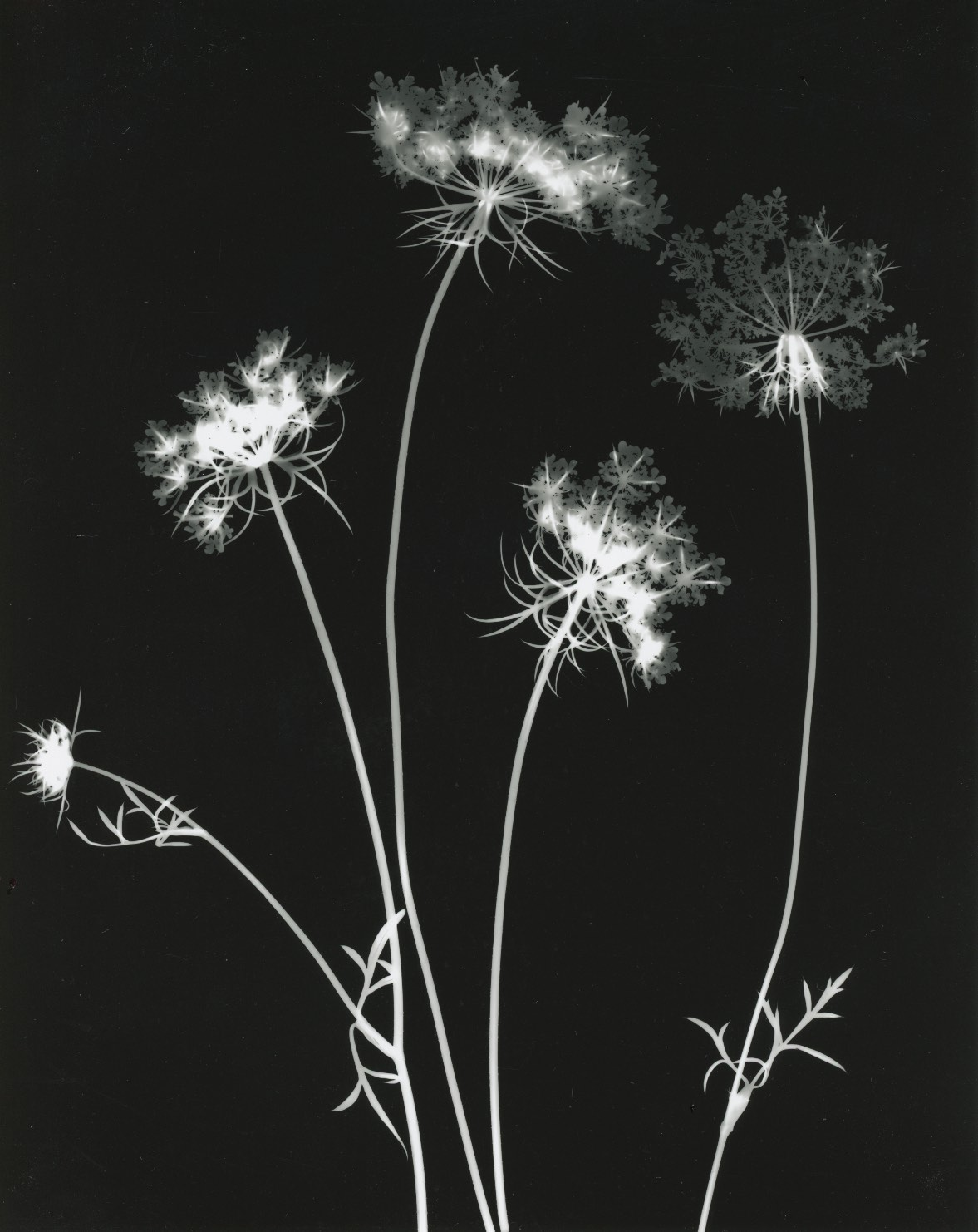 Queen Anne's Lace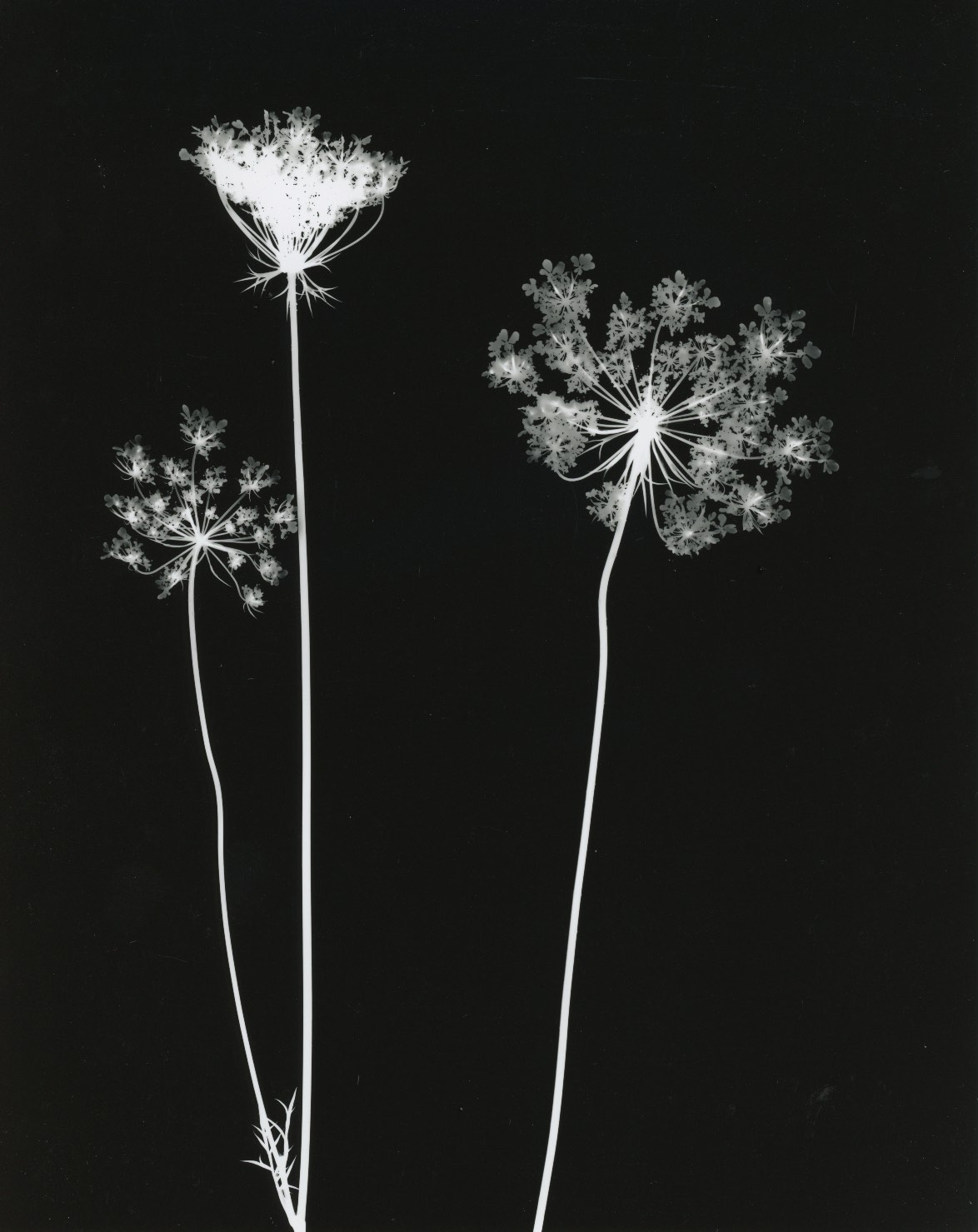 Queen Anne's Lace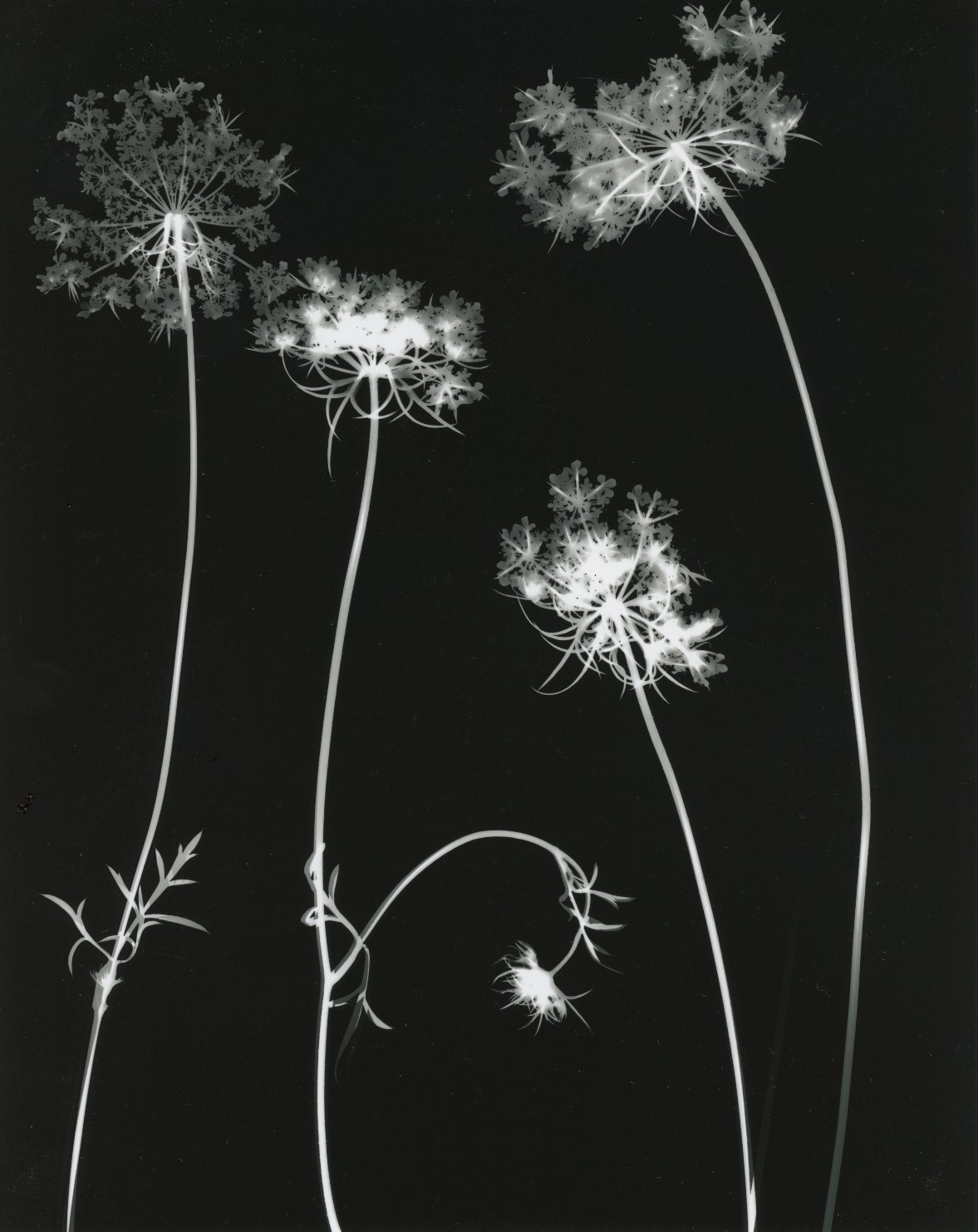 Queen Anne's Lace
Rudbeckia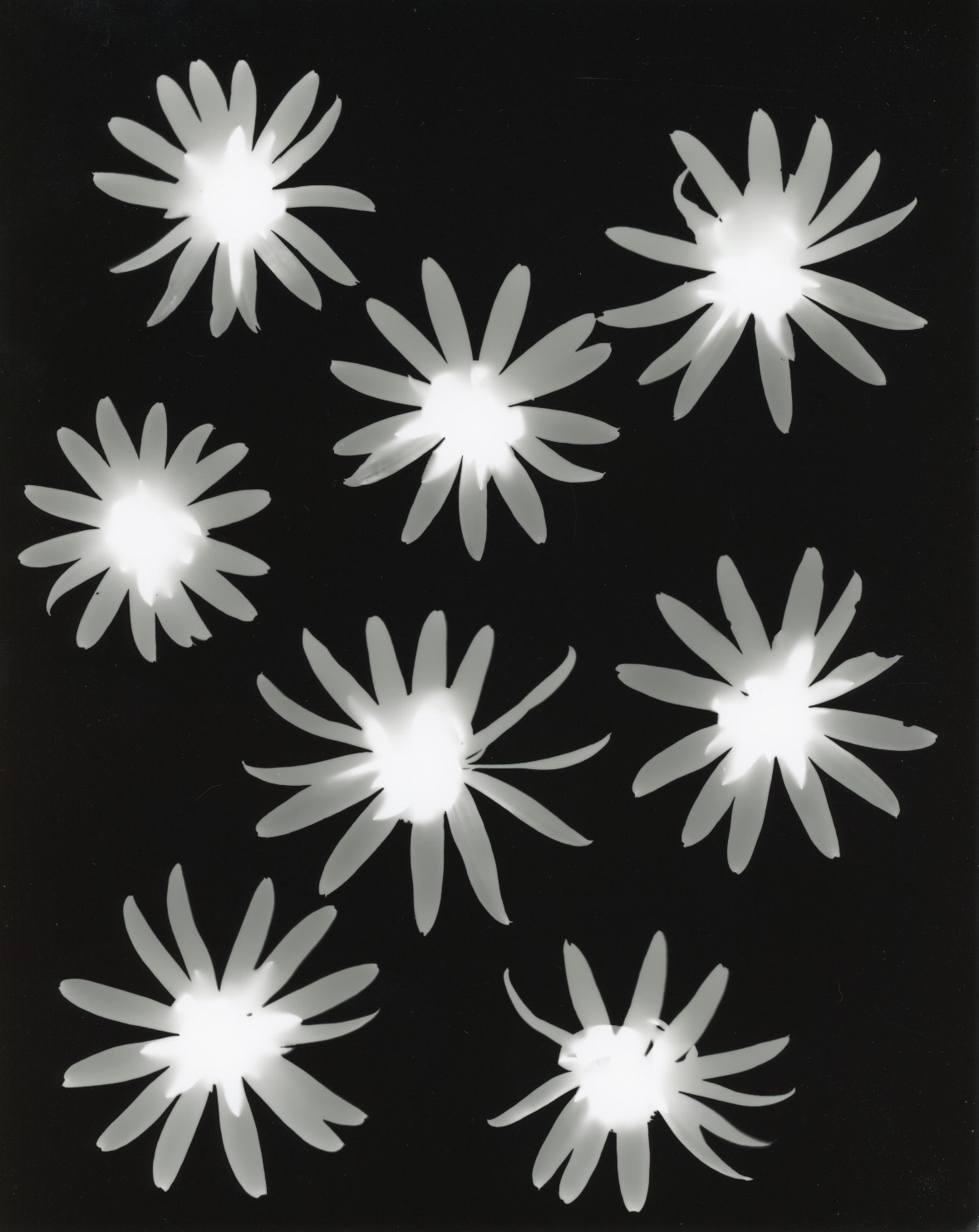 Rudbeckia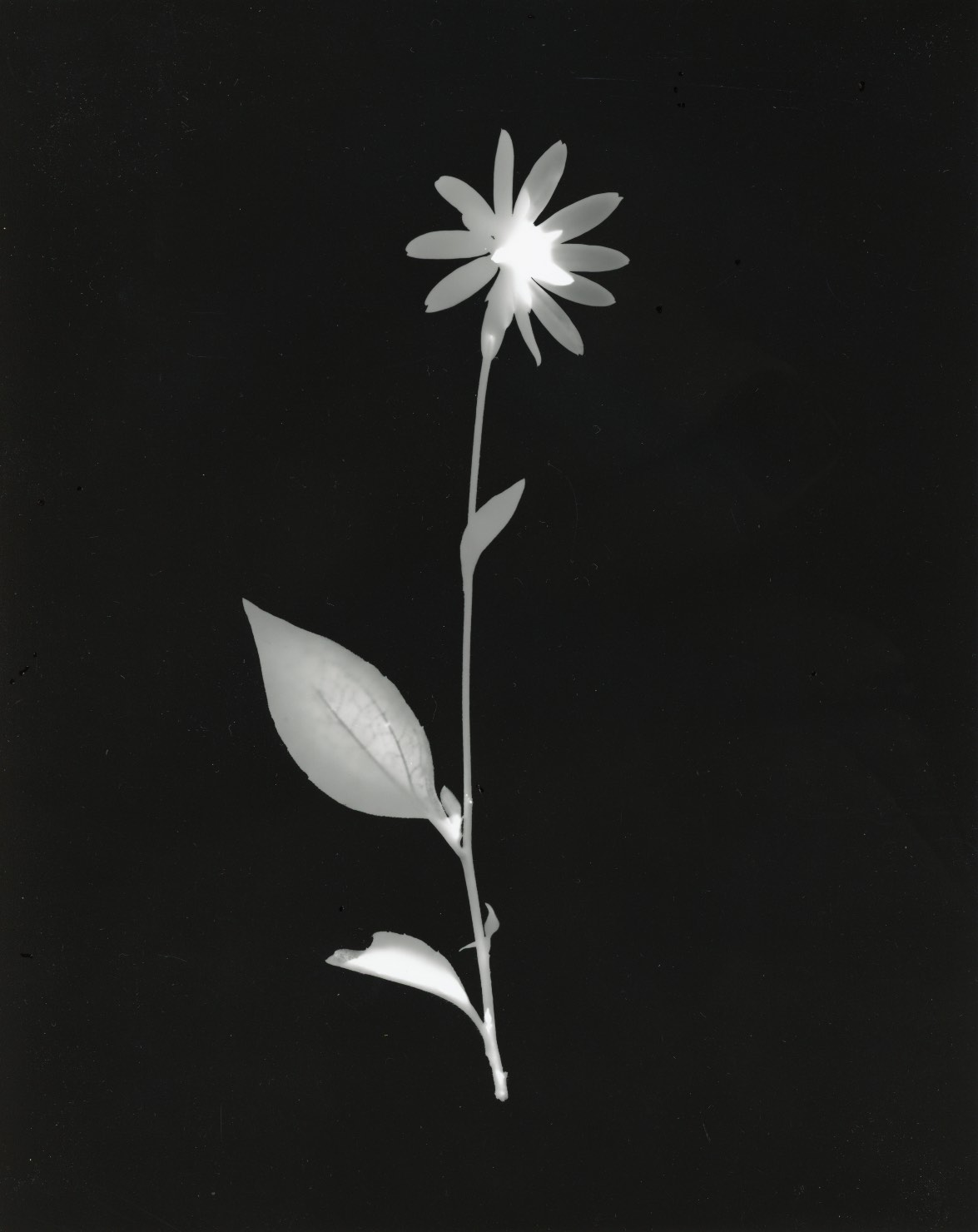 Rudbeckia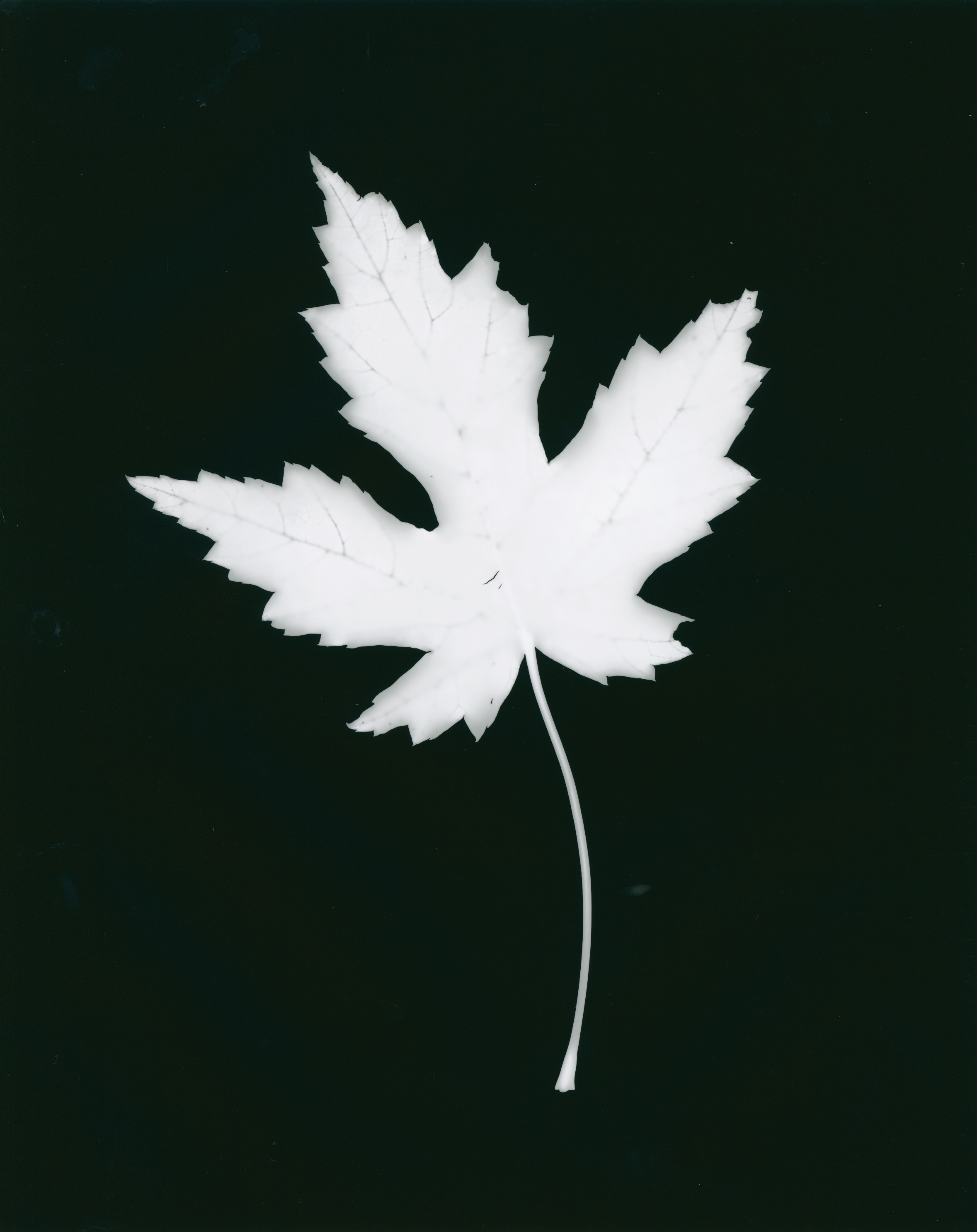 Maple
Sunflower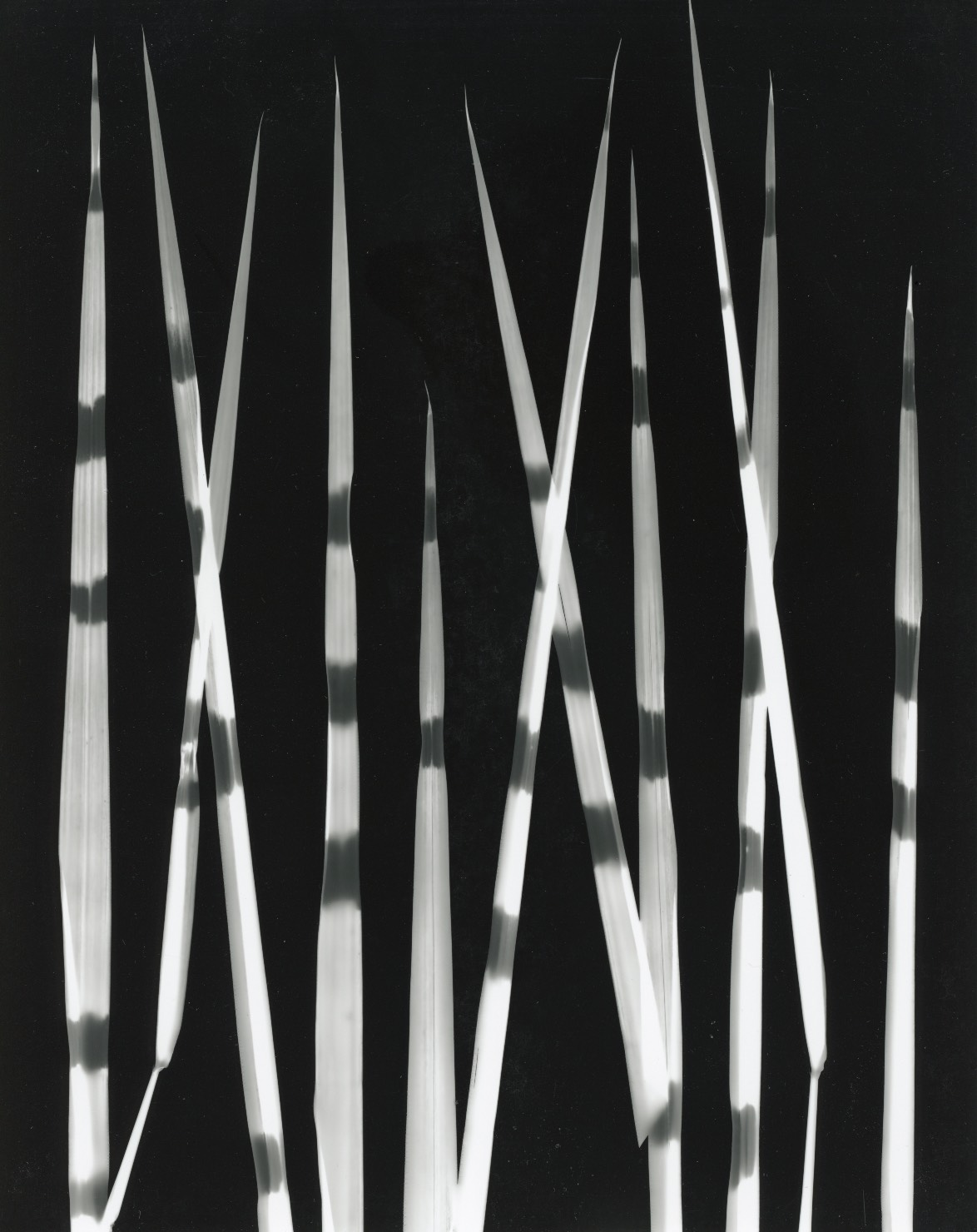 Zebra grass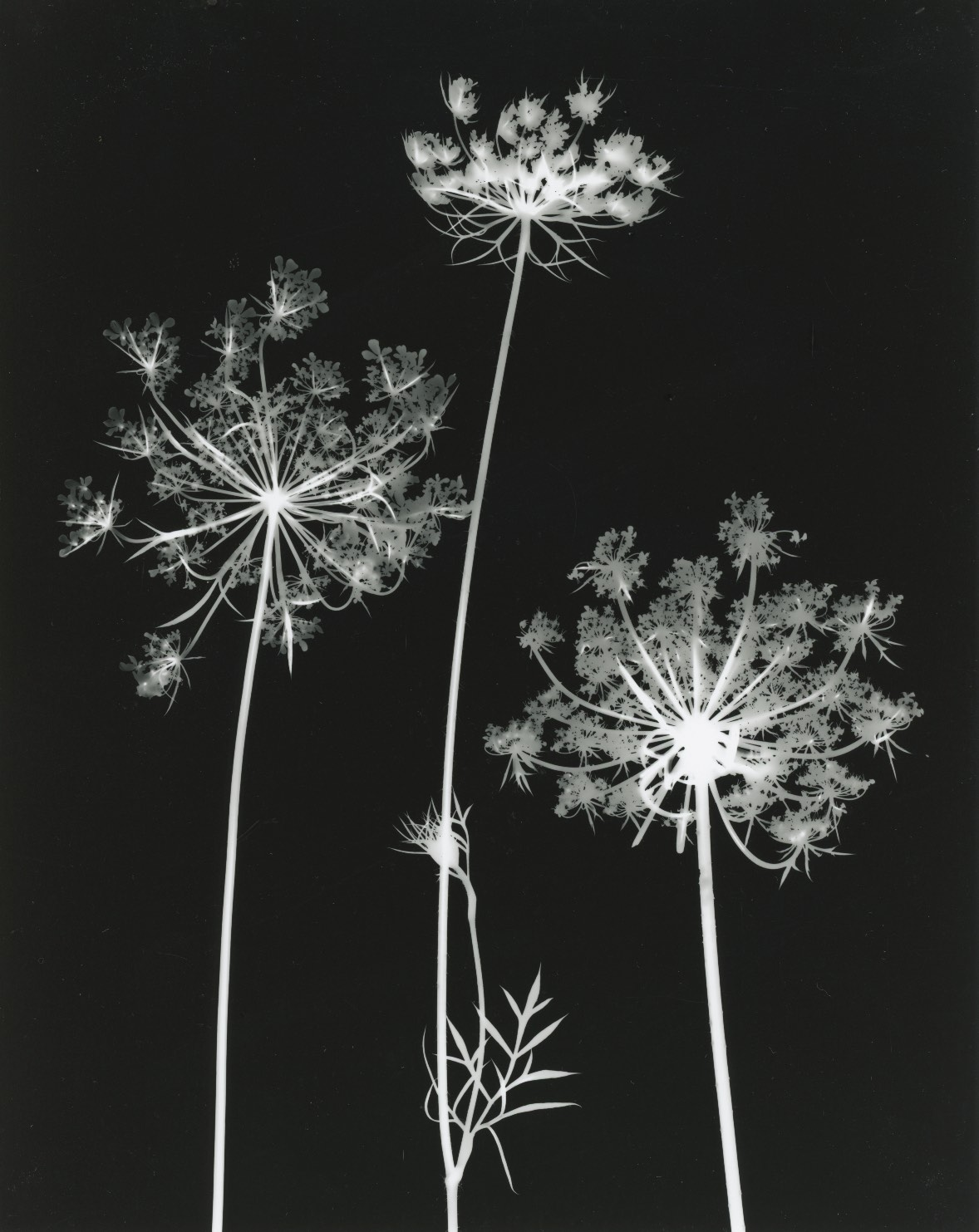 Queen Anne's lace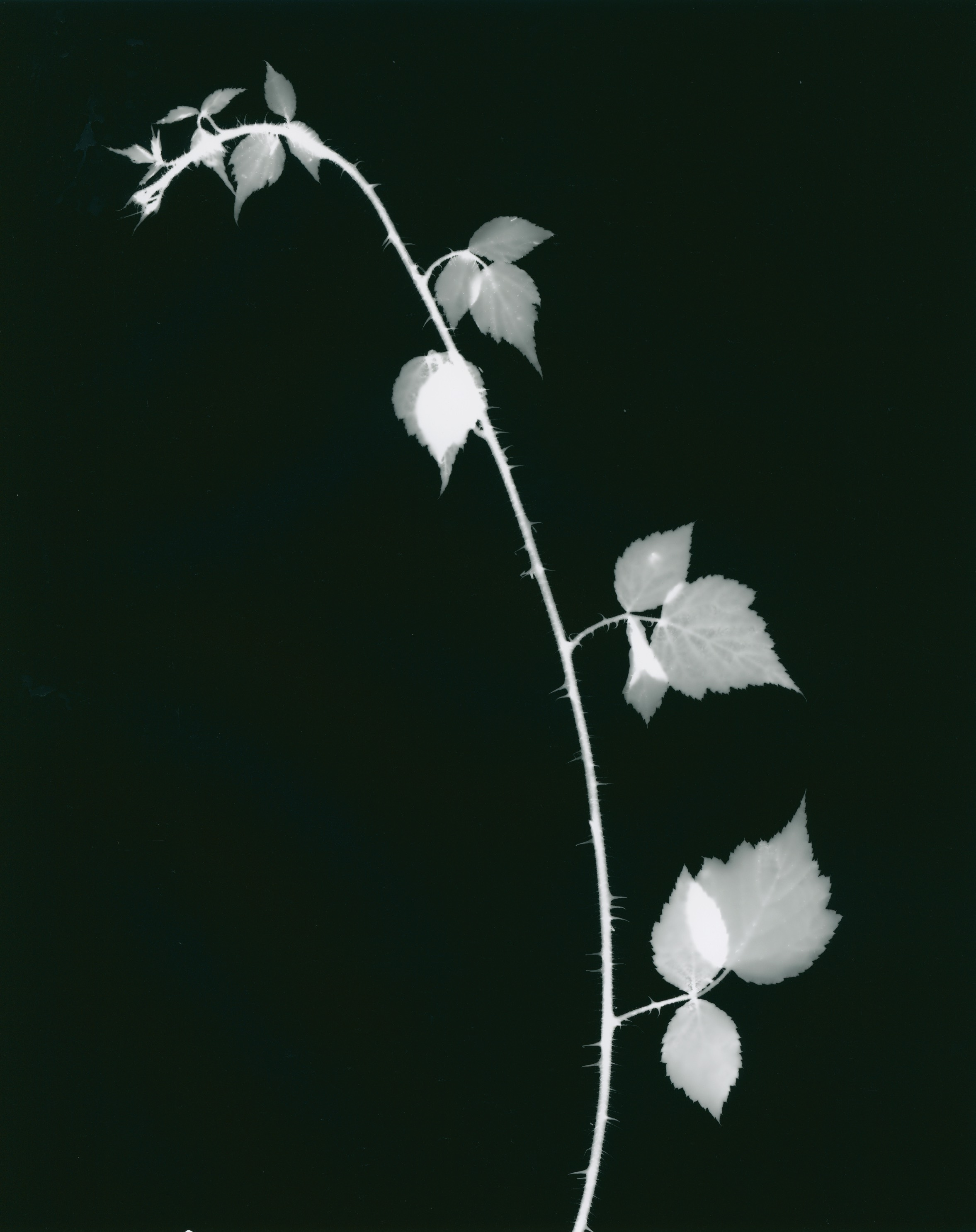 Wild Raspberry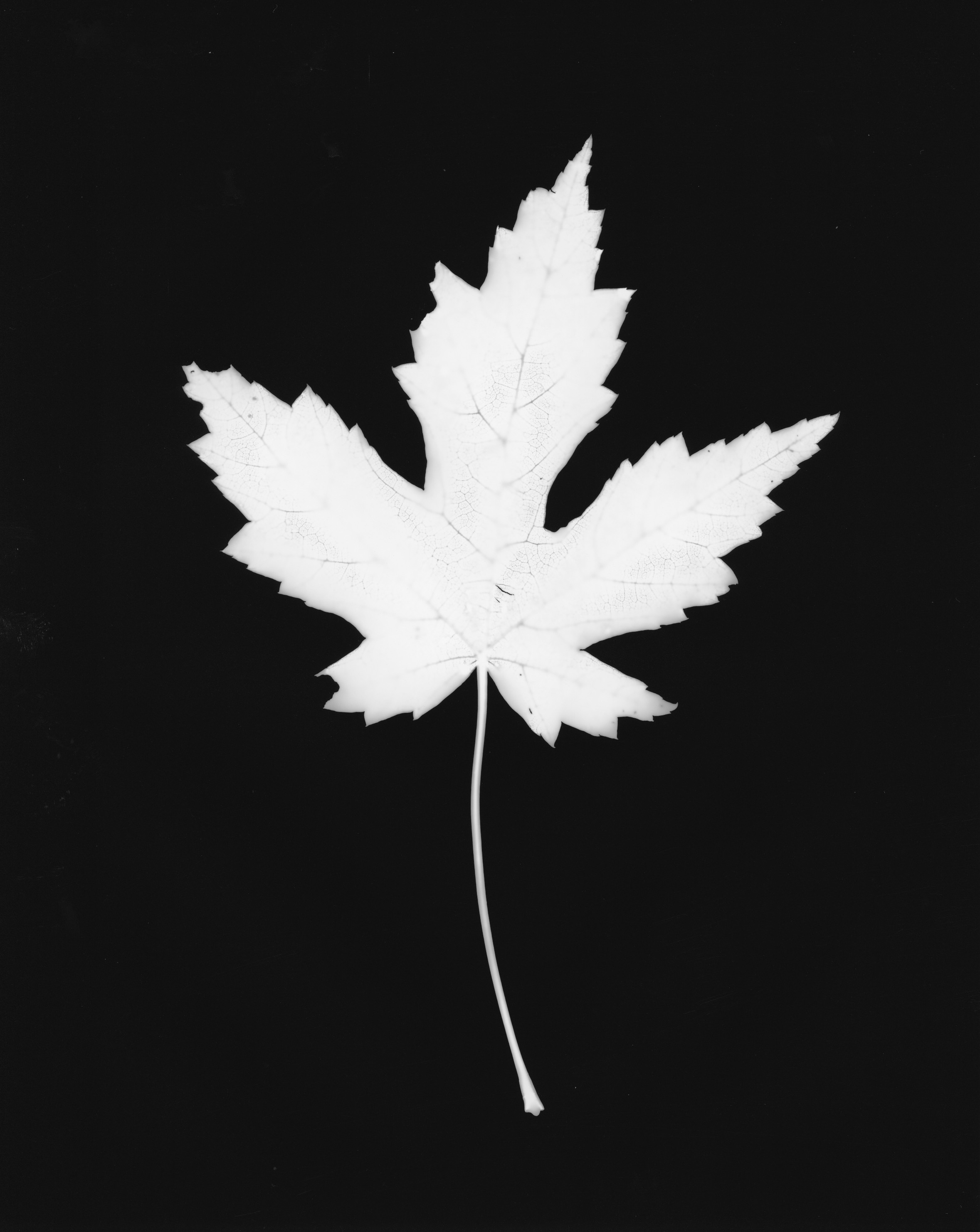 Maple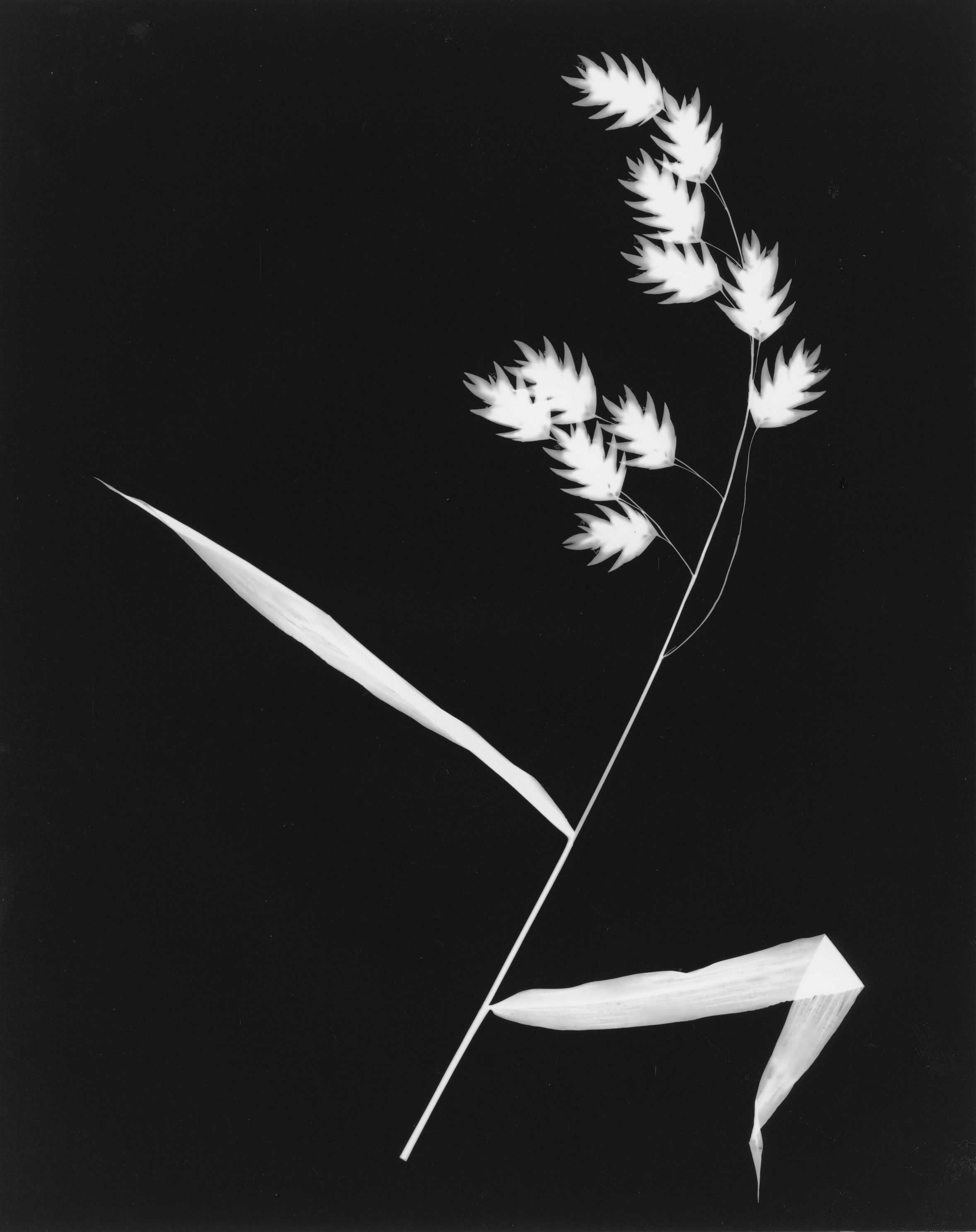 Oat grass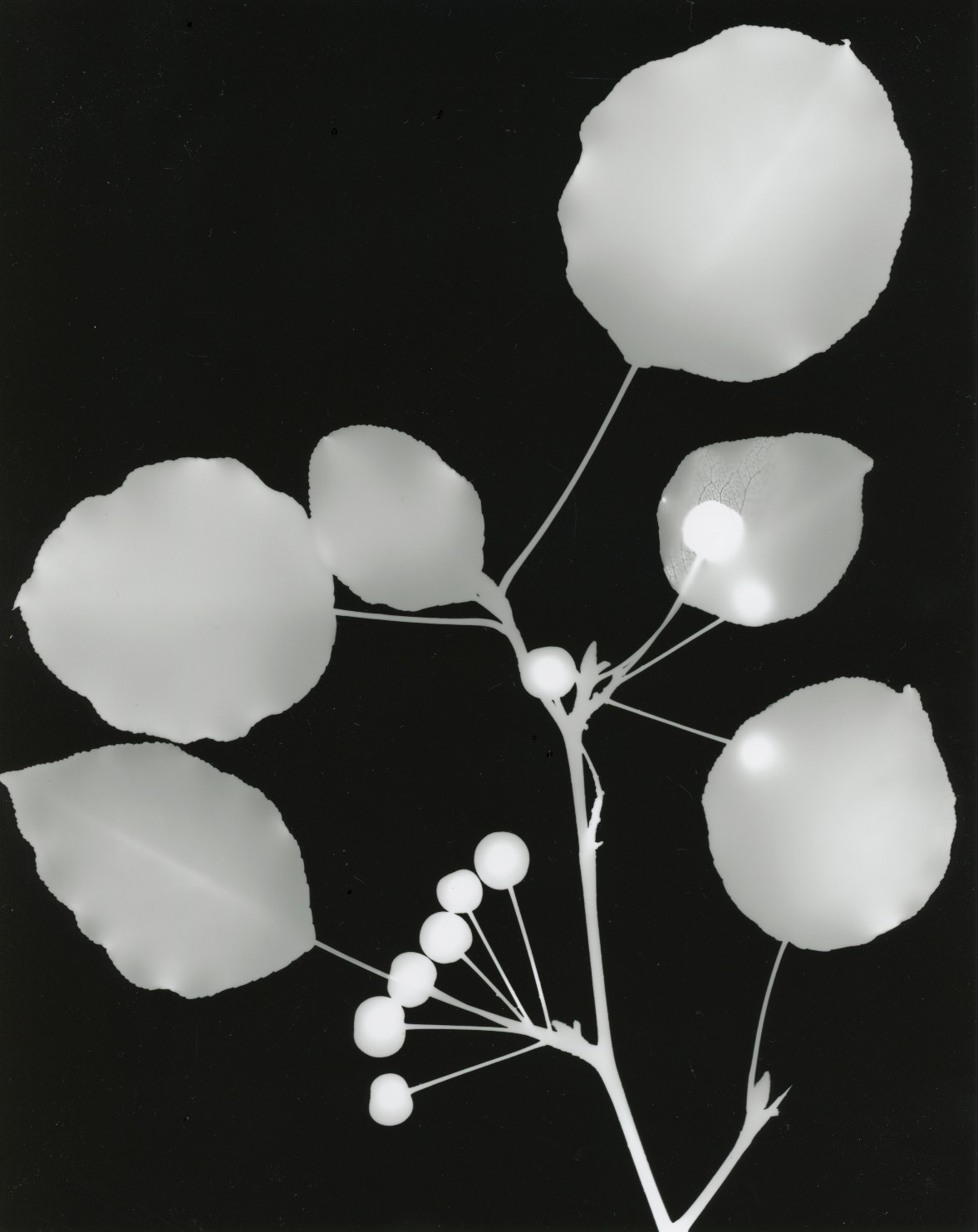 Hawthorn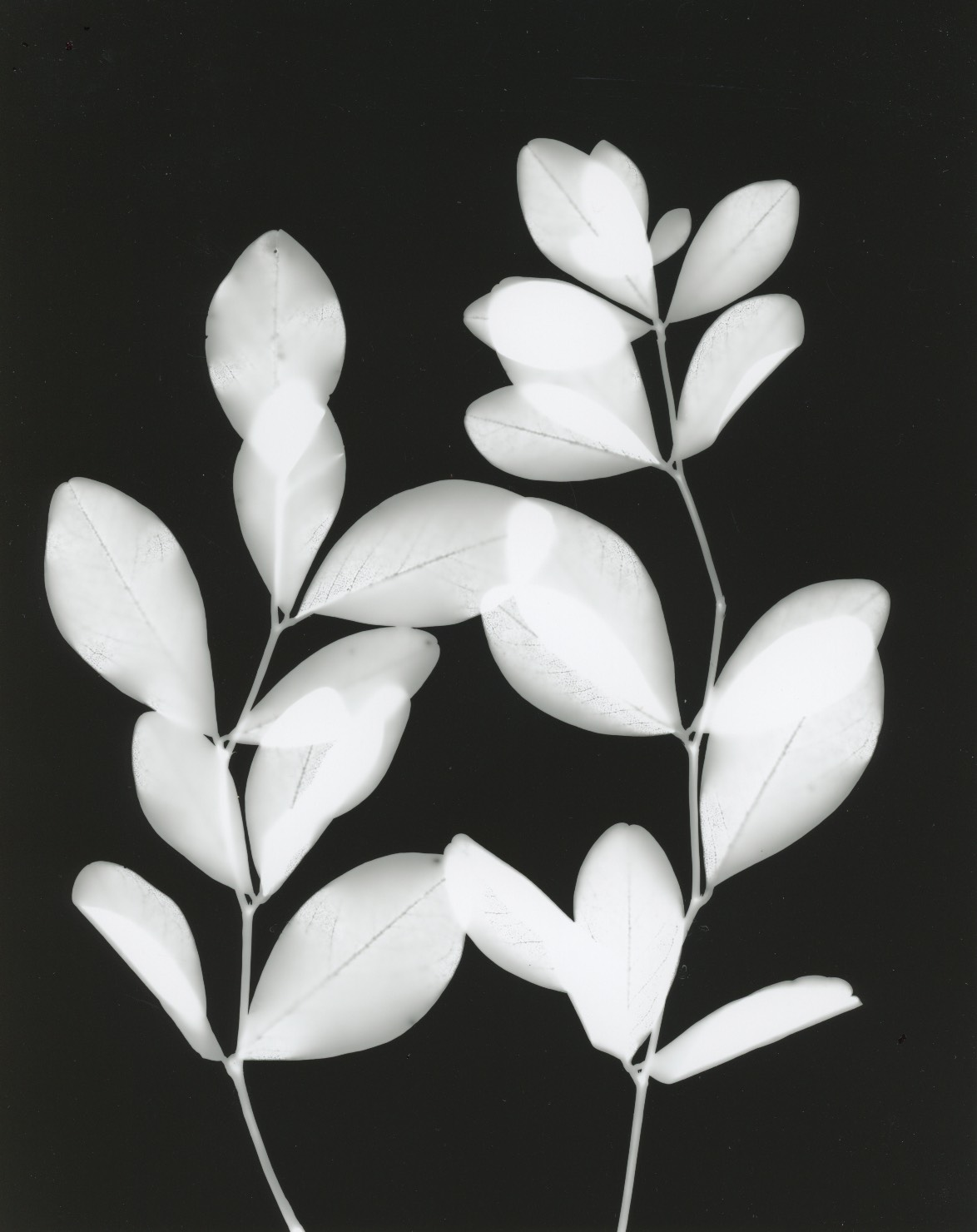 Barberry
Native Grass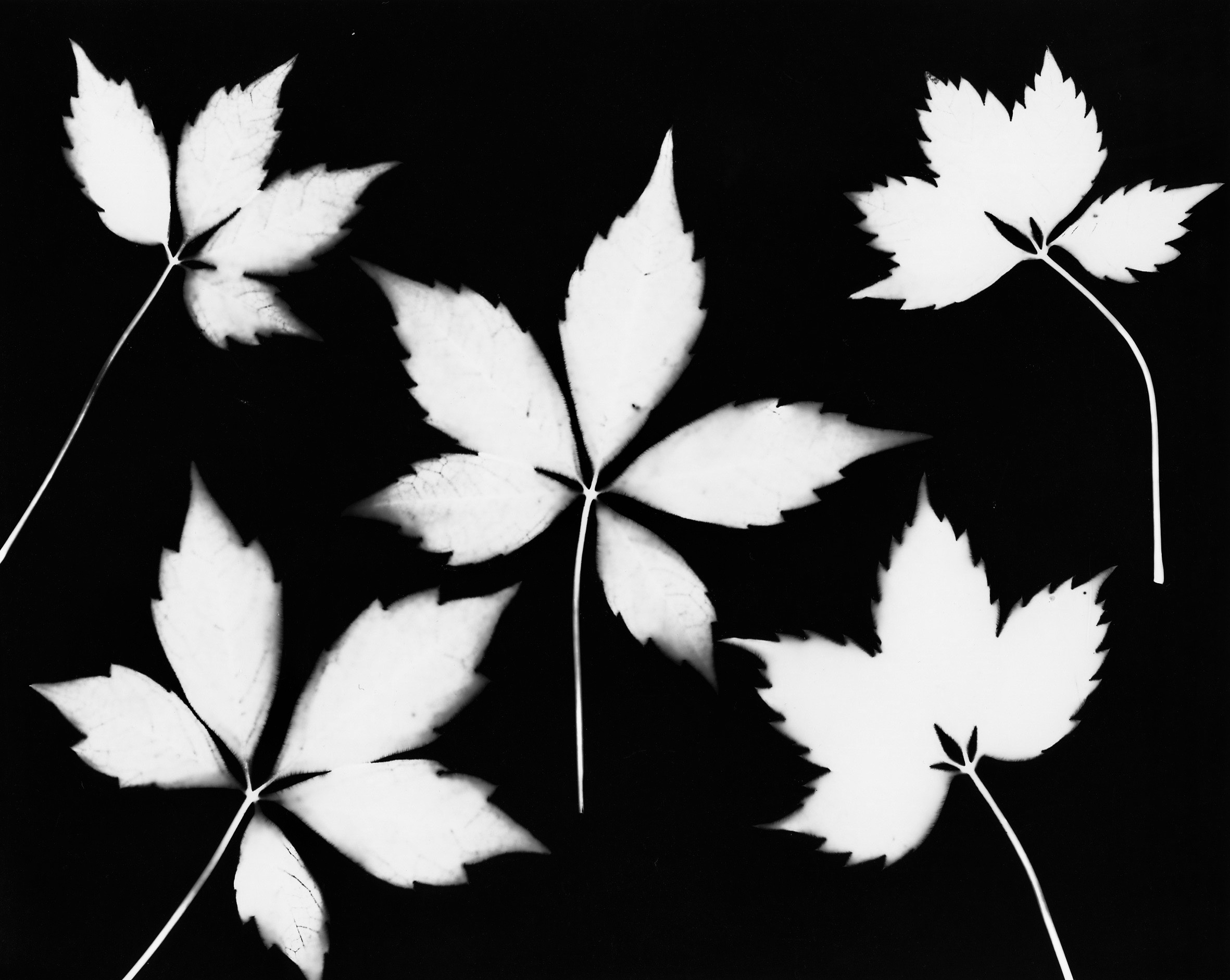 Virginia Creeper
Mahonia
Cheatgrass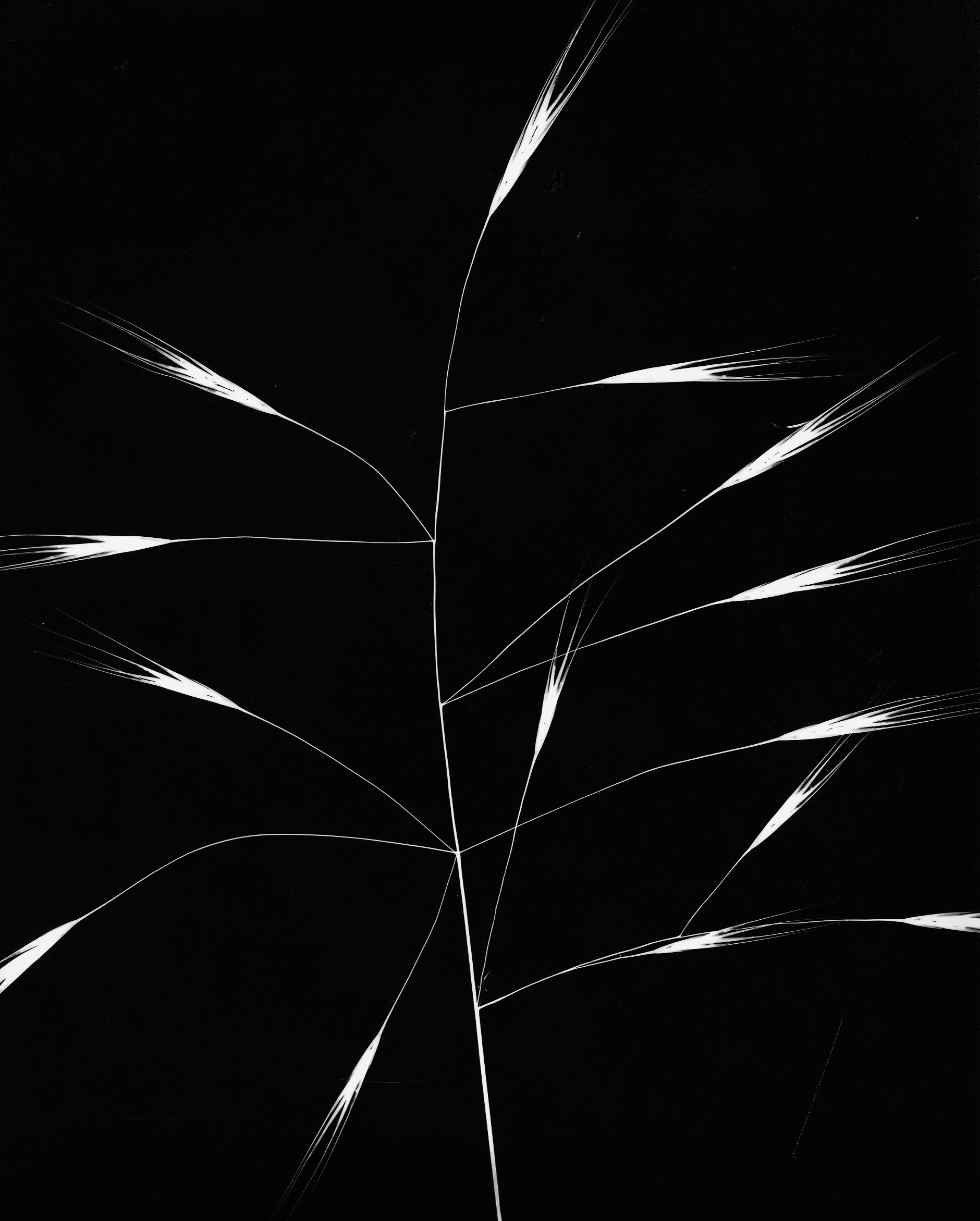 Cheatgrass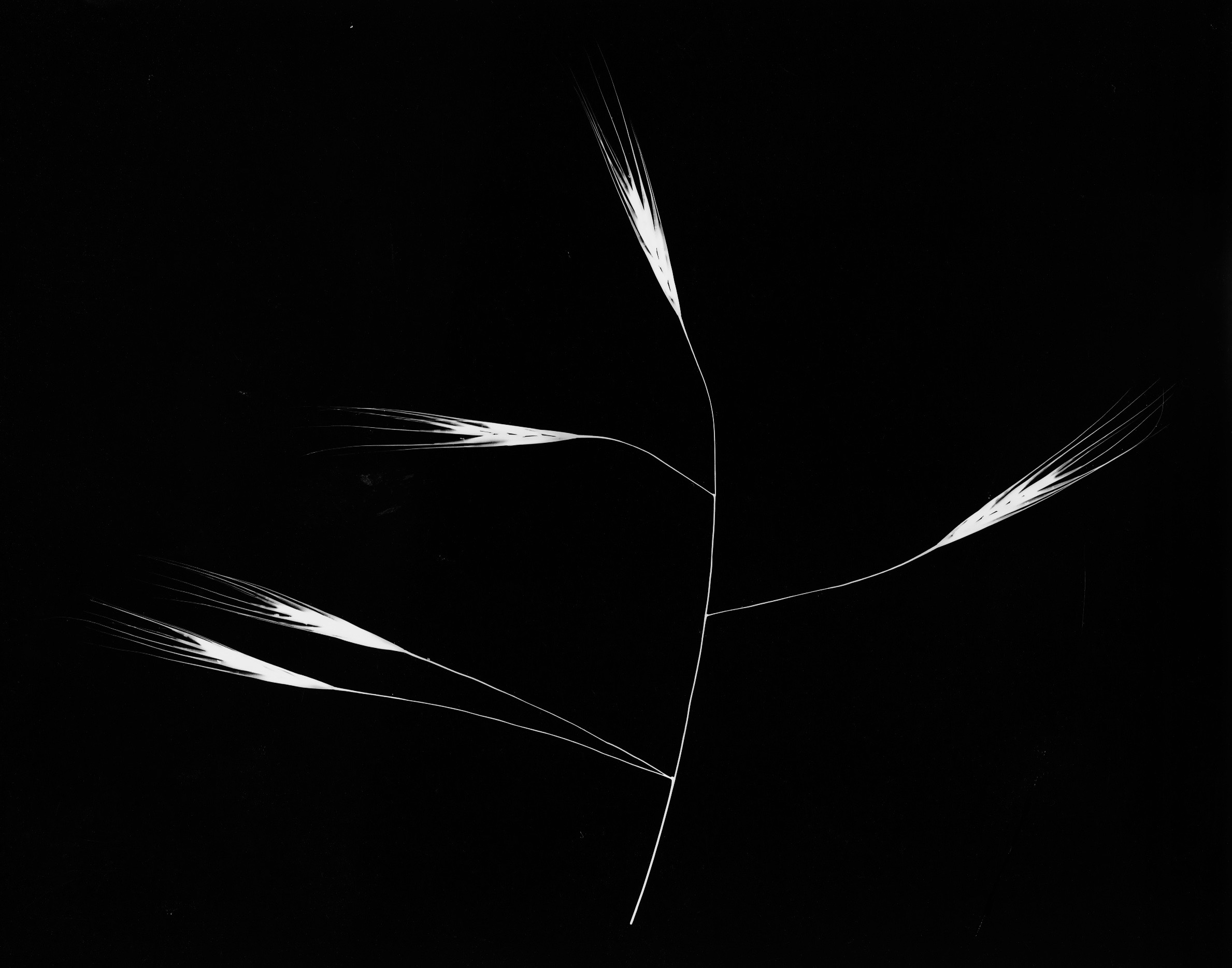 Cheatgrass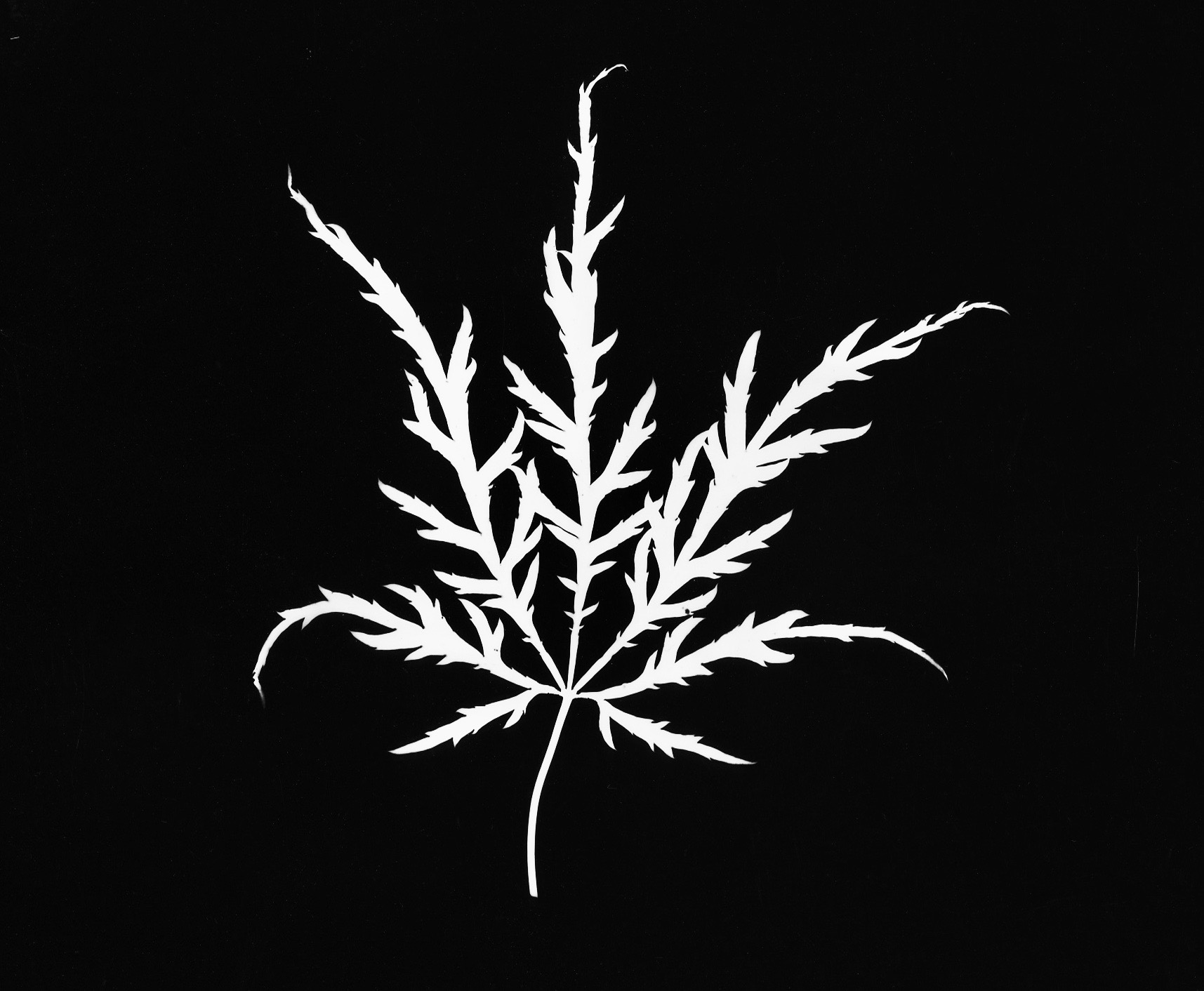 Japanese Maple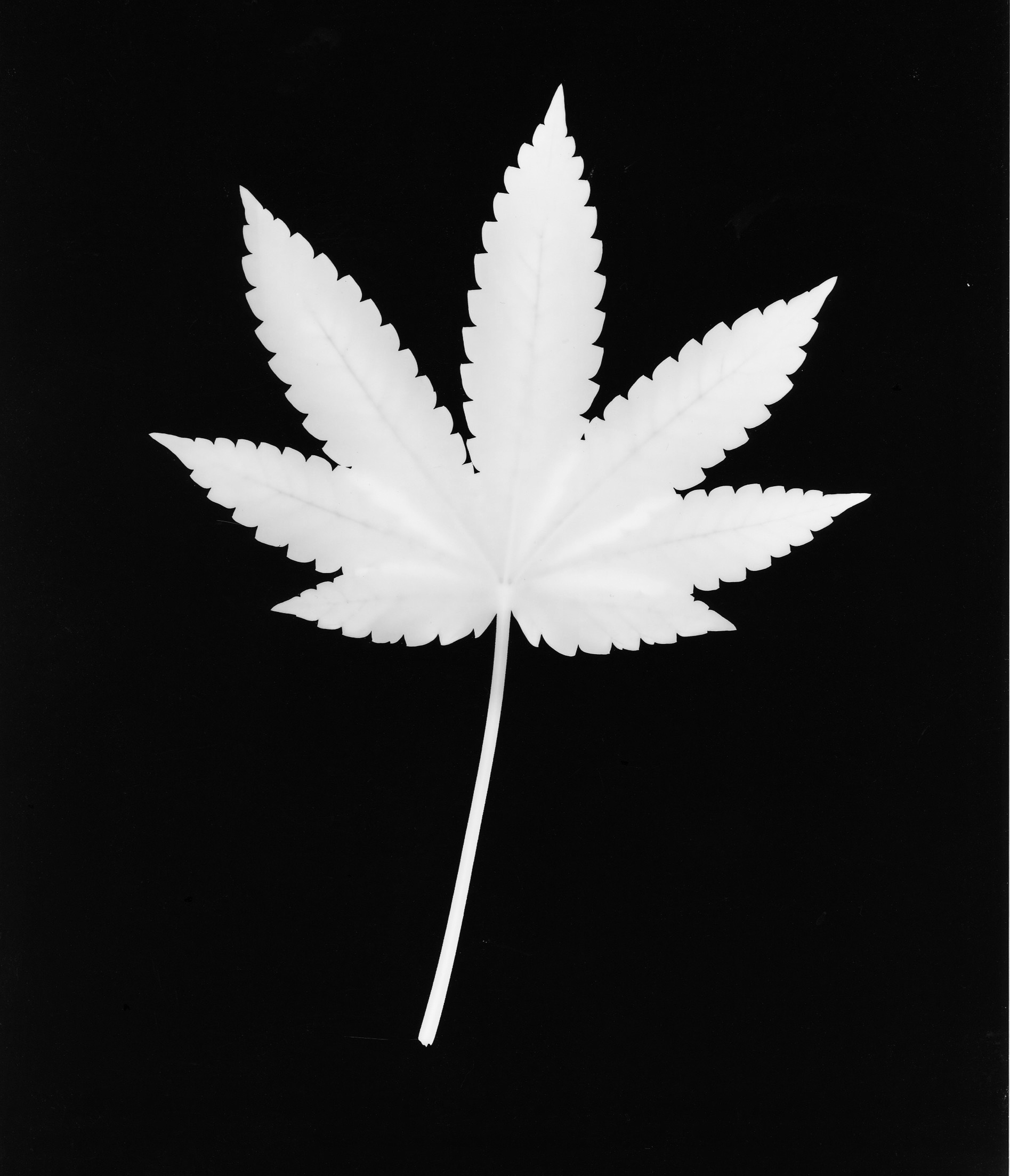 Cannabis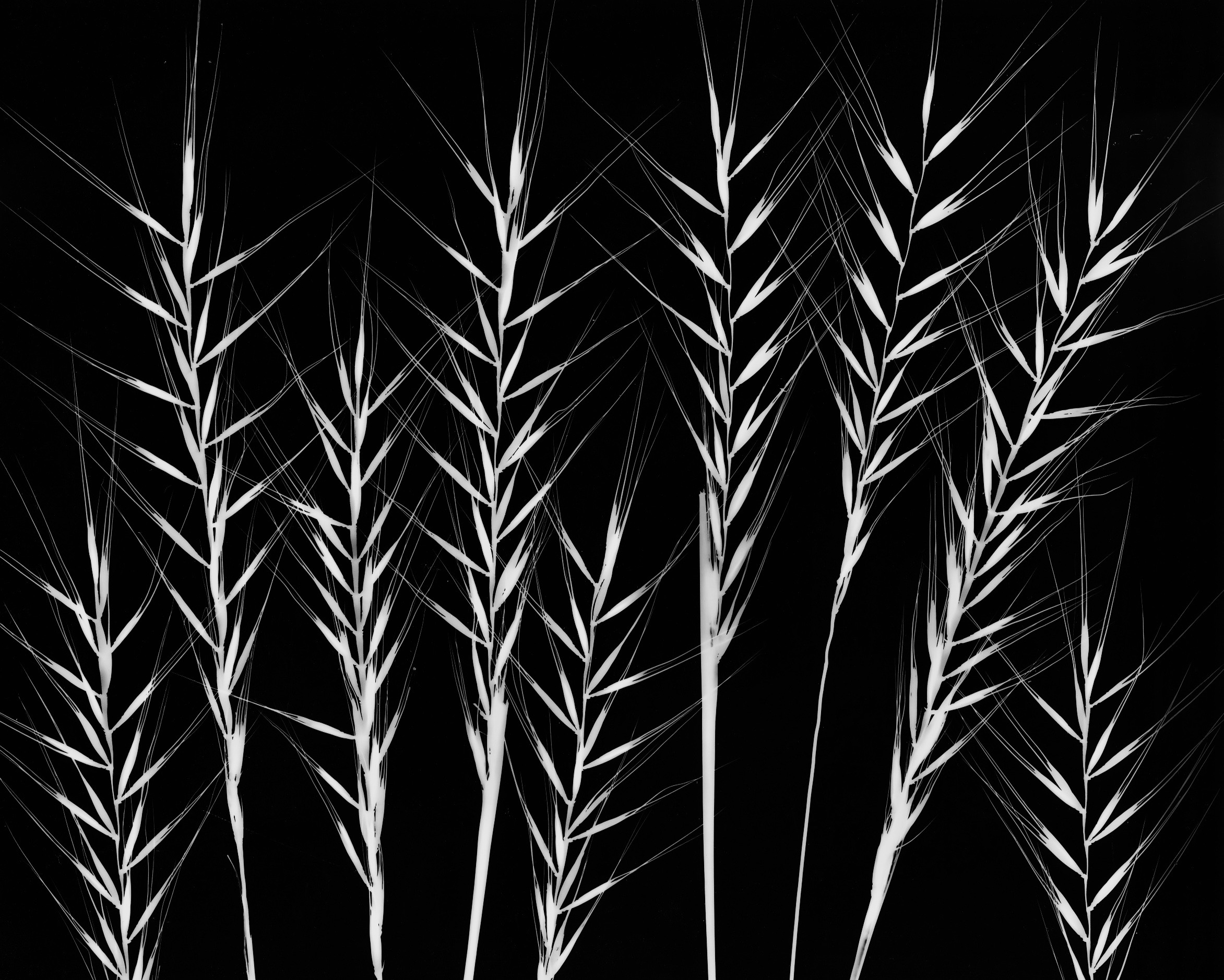 Bottle Brush Grass